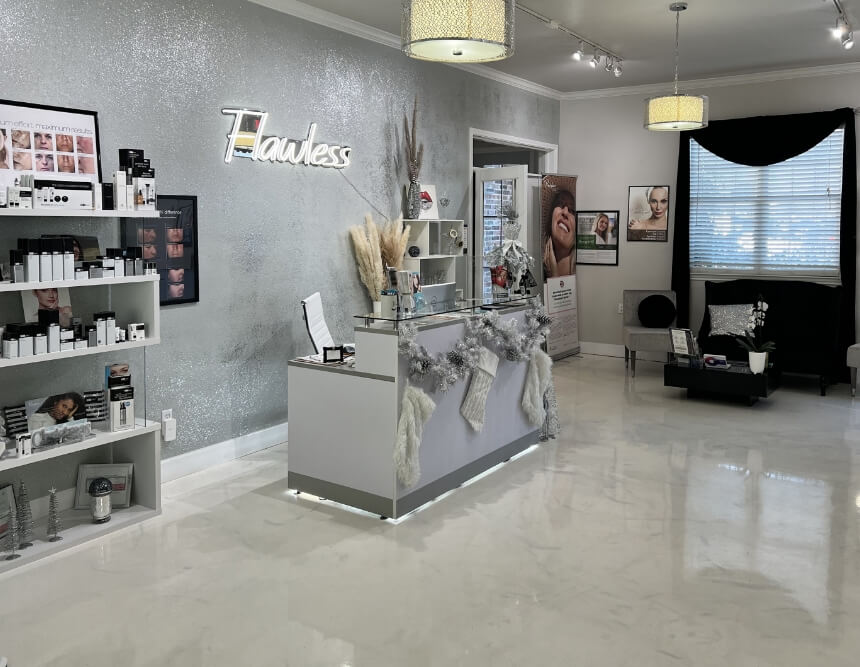 Welcome to the Website of
Flawless Faces Medi Spa, Where We Provide Comprehensive Skin Care Solutions For All!
Our providers focus on offering a complete skin care solution for each patient, ensuring customized services tailored to one's needs. We inform patients of the treatments we provide, ensuring they have access to safe and efficient solutions for their skin care needs. We let our patients know that we care about them and can develop treatment plans that provide the results they truly desire! All of the services and products we offer are FDA-approved and reliable ways to enhance the skin, face, body, and even hair treatments!
What medical spa services are available at Flawless Faces Medi Spa?
At our practice, we are pleased to offer some of the following services for patients to integrate into their health and wellness treatment plans:
HydraFacial Syndeo

Microneedling and RF microneedling with Lutronic Infini

IV therapy

Dermal filler injectables

Eyelash extensions

IPL/intense pulsed light photofacials

Permanent cosmetics

Facials and skin care treatments

Laser hair removal services

Hair services, including cut and color

Dysport/Botox injections

B12, Biotin and Lipo shots
Medical spa treatments and services recommended by our team are safe, effective, and affordable for those looking to rejuvenate their appearance and skin health. At Flawless Faces Medi Spa, there is always room for health and vitality in your life. Our experienced providers work hard to ensure patients have access to services that help them feel confident in their appearance and health, and we are dedicated to offering the best possible care and attention to help patients meet their goals. We want patients to have accessible services that are affordable and effective in attaining the optimum results.
Schedule an appointment at our New Braunfels, Texas, practice to learn more about our services! 
If you live in or around the community and want to speak to our team about your needs, book online, or call us today at (830)-420-0107 to request a consultation visit at our New Braunfels, TX office at 2363 Gruene Lake Drive, Suite C. Our practice serves patients in and around the communities of San Marcos, Cibolo, Seguin, Schertz, Selma, San Antonio, Austin, Boerne, Kyle, and Buda, TX and is open to new patients.
Our
Founder
Serena obtained her cosmetology license while managing a salon in Austin, TX, at the young age of nineteen. With a commitment to continuing education, she continues to this day attending training seminars and conferences to advance her skills and knowledge in cuts, colors, styles, and extensions. Trending fashion keeps her clients looking amazing. Of late, she has participated in extensive training and obtained certifications in all aspects of medical spa services.
Her cosmetology experience extends over 35 years in hair and skin care. She has developed and refined her skills in the application of permanent cosmetics for two decades. She has a passion to help people and loves to help create new, refreshing looks for women of all ages.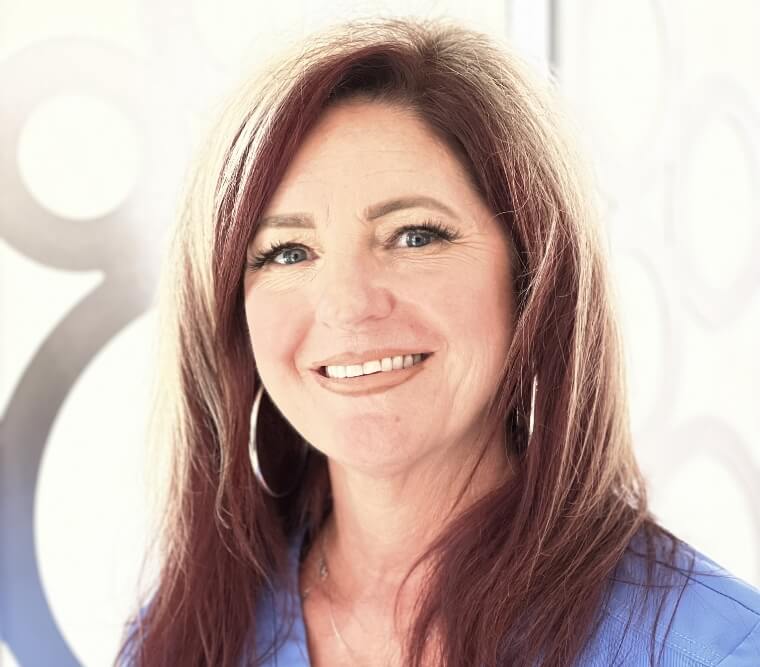 AUGUST
SPECIALS
Face Trio
Microneedling
Peel
ZD Cleanser
$375
Red Carpet Facial
Brow Waxing
$175
Weight Loss Package
LIPO Pkg 4
B12 Inj Pkg 4
ZO Body Smoothing Creme
$259
Members only
SPECIALS
Full Set of
Eyelash
Extensions
"Discounts cannot be combined with any other offer *
It pays to be a member. Get your Membership today and start
saving money on all your skincare needs.
Services must be used within 30 days of signup.
Membership Dues can be used to pay for specials, any service, treatment, or retail.
No Enrollment. 30-Day Cancellation. Choose a service monthly from your Tier Group plus % off all services and products. Dues will accrue to the following month if not used.
All medical procedures are subject to a $30 Annual Tele Health fee.
3000+
Happy Customers
50+
Specialists
10+
Services
30+
Years Experience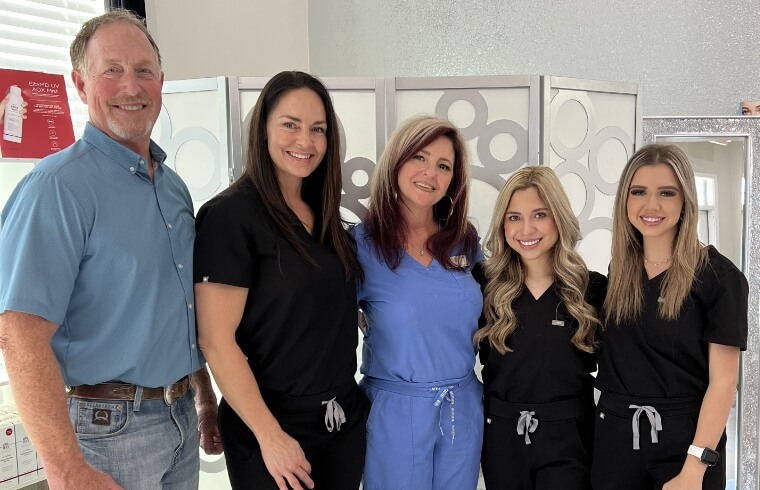 There is always room for health & vitality in your life.
We believe prevention is the key to maintaining youthful skin, and what you do for it now translates into how it will look in the future.